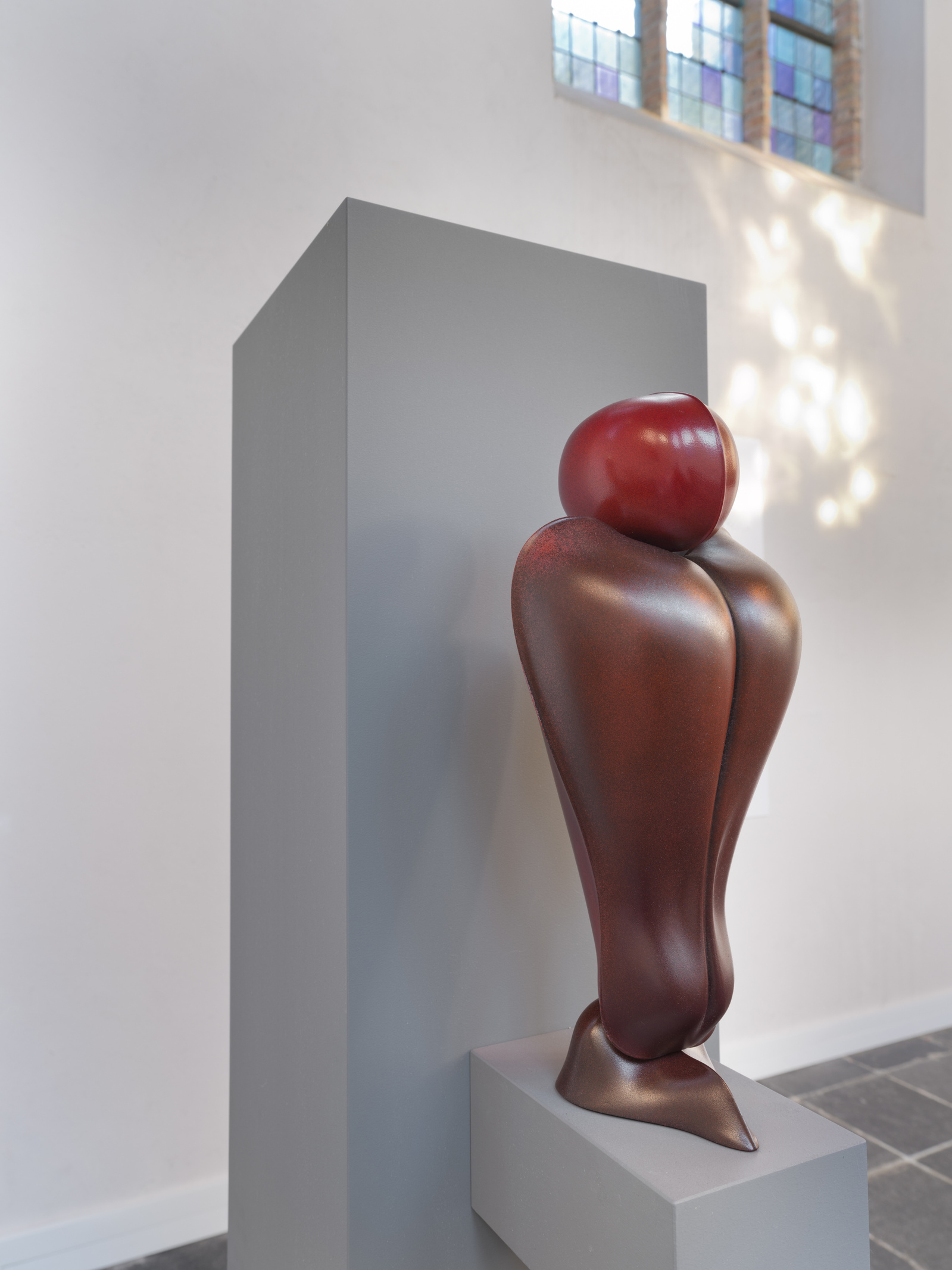 In 2022 it is 450 years ago that William the Silent, Prince of Orange, (1533 - 1584) fled to Delft, in search of a safe haven. For the Museum Prinsenhof Delft, this is a reason to direct its Delft perspective to the subject of security. What does security mean to the people of Delft, like refugees, descendants of colonialism in the Caribbean, students and young people? To answer this question, the artist Hozan Zangana engaged in dialogue with members of these communities. Inspired by their stories, opinions and experiences, he created the sculpture series MALAWA.
MALAWA, HOME in Kurdish, suggests the universal basic need for safety; a state of being that provides a secure foundation from which to grow and build a life. When the home and everything that provided structure to life is left behind and nothing but insecurity awaits, bodies, at their most vulnerable, become a substitute for what a home provides. The MALAWA sculptures express such bodies, in materials that refer to a life on the move, such as jute, blankets and tent cloth. Together they express the state of anguish of bodies trapped in an unstable situation between past and future, trying to provide each other comfort.
Met speciale dank aan | With special thanks to: Wahhab Hassoo, Stef Bakker, Jeroen van Erp, Hiromi Watanabe, Arno Hoogland, Giwion Lopez, Niloufar Ashtiani, Aryana and Dylan Zangana, Bloomberry, and those who wish to remain anonymous.
Texts: Mo Veld
Photography: Erik and Petra Hesmerg
Project lead The Delft Perspective: Jemma Land
Commissions by Museum Prinsenhof Delft